About Us
History - The Birth Of A Hero
Starting in 2013 our company founder Erik Chambers, knew there were customers looking for dependable professionals that could restore Marble, Granite & Terrazzo flooring and counter tops. Erik Chambers founded Granite Heroes and established a business out of his apartment. Since then the company has grown rapidly, but the superior service and attention to detail that made him stand out has remained the same.
Erik's successful background in the cleaning industry made him understand that he would be able to provide a greater service to his community by opening up Granite Heroes. His mission is very simple. Restoring Chicago's Marble, Granite & Terrazzo one job at a time!
"At Granite Heroes, we focus on providing excellent customer service to all of our customers."
Service Guarantee "More than Professional, We're Heroes"
1.
ON TIME Prompt, reliable service
2.
The Best Training Professional-trained experts
3.
100% Commited An all-out commitment to professional and friendly customer service
Leadership Team
Earl Vincient
Bio coming soon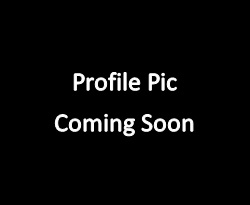 Ceaser Reyes
Bio Coming Soon
Mike Perez
Bio Coming Soon
DO YOU HAVE A HERO KIT?
Finally a natural stone cleaner worthy of being called a HERO!
Our Mission, Vision and Goals
Granite Heroes was created with one purpose in mind, to save the world from the evil cleaning product villains "Acid Etch", "Dr. Bleach" and their gang of un-skilled stone contractors.
Our Mission
To become the largest provider of natural stone cleaning and restoration services in the world.
Goals
Make your stone POP!
Introduce you to your stone
Increase your daily care education
Be Passionate On Every Job
Earn your trust and loyalty.
Become your natural stone technician's for life!
Beliefs
To Conquer the stone you must become the stone!