Organizations and Affiliations
"I had called earlier in the week and Erik from Granite Heroes came in and gave me an estimate on the work I needed to get done. I agreed to the terms, and today they came out and delivered on everything they had promised me. What I found very cool is that they call the people that come out and do the work "Heroes" I felt comfortable with them doing all the work. They cleaned some of my granite countertops, and my one bathroom. I was shocked to see the difference. I am very happy and will refer them to friends and family."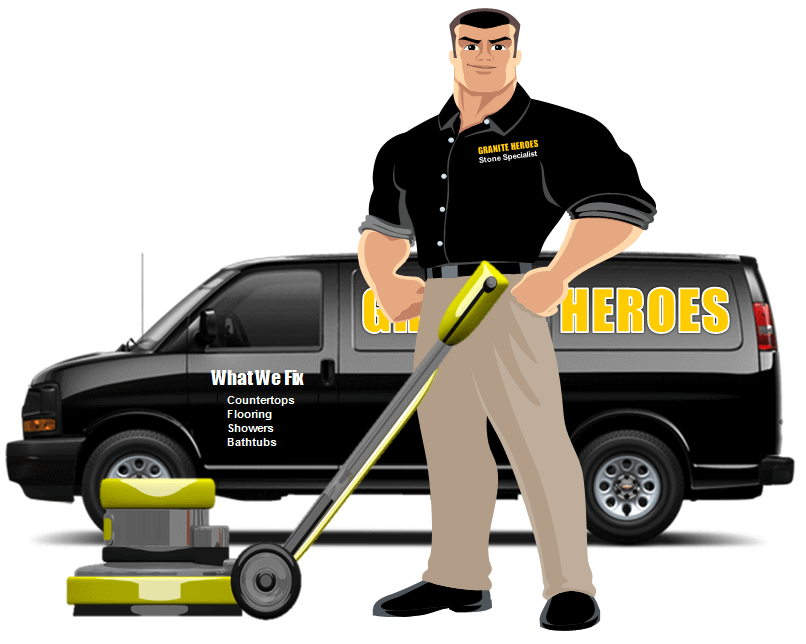 Buy our Deal On Groupon
Content Pending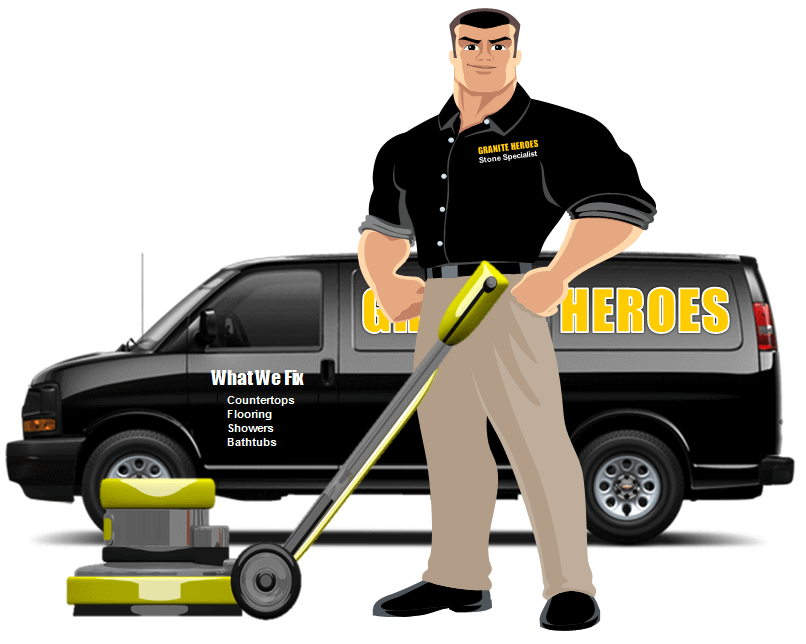 Shop Amazon local
Content Pending
DO YOU HAVE A HERO KIT?
Finally a natural stone cleaner worthy of being called a HERO!
Our Mission, Vision and Goals
Granite Heroes was created with one purpose in mind, to save the world from the evil cleaning product villains "Acid Etch", "Dr. Bleach" and their gang of un-skilled stone contractors.
Our Mission
To become the largest provider of natural stone cleaning and restoration services in the world.
Goals
Make your stone POP!
Introduce you to your stone
Increase your daily care education
Be Passionate On Every Job
Earn your trust and loyalty.
Become your natural stone technician's for life!
Beliefs
To Conquer the stone you must become the stone!